The Story Water
Water is all around us, everywhere.

Cleaning & sterilizing water vapour enables clean surfaces everywhere.
No chemicals, no physical filters
admin@airwaterglobal.com
Air Water Global
Unique technology enabled by science and engineering innovations. Atmosphere Air and Water processing. Proven, unique and effective. No chemicals, no physical filters nor harmful residues.

Winner of innovation, environment and sustainability awards.
admin@airwaterglobal.com
Airofresh technology

Eliminates atmosphere contaminants including virus, bacteria, fungi, mold, odours and gases. Without chemicals or  physical filters
www.airofreshintl.com
Water Processing
Unique water technology. Science benefits those with an inquiring mind.
Clean, useful, beneficial water. No chemicals, no physical filters and no harmful residues.
admin@airwaterglobal.com
Smart Water Technology
Airofresh Intl
Proven and unique processes. Sterilize and activate atmosphere with electronic and light driven processes. Storage of fresh produce without chemicals. Reduce costs significantly with excellent residue free results. Where air quality management is required  without filters or chemicals. Email for more information. Registered organic.
admin@airwaterglobal.com
Atmosphere Management
Science and engineering enhanced atmosphere without chemicals or filters.
Destroys fungi, mould, bacteria, virus
Destroys gases including ethylene.
Provides sterile storage conditions
Inhibits ethylene production in produce.
Extends shelf life of produce by 100% (up to six months apple storage – no chemicals.
Cleans water vapour
Reduces chilling injury
Water Management Processing
Quantum physics presents - activated water processing
Salinity, scale, iron problems solved.
Eliminate scale build up from pipework, drippers and spray nozzles
Enhance plant growth and regeneration
Enhanced molecular behavior of water
Water density management - thinner water
Greater water infusion for plant roots and nutrients
Seedlings and plants increased size and production
Reduced maintenance costs
ENVIRONMENTAL AND SUSTAINABLE OPPORTUNITIES
Enclosed Atmosphere Management
Anywhere air quality, fungi, mould, bacteria, virus or gases are an issue.
       Unique technology destroys Coronavirus such as Wuhan influenza 
Activated Water Enhancement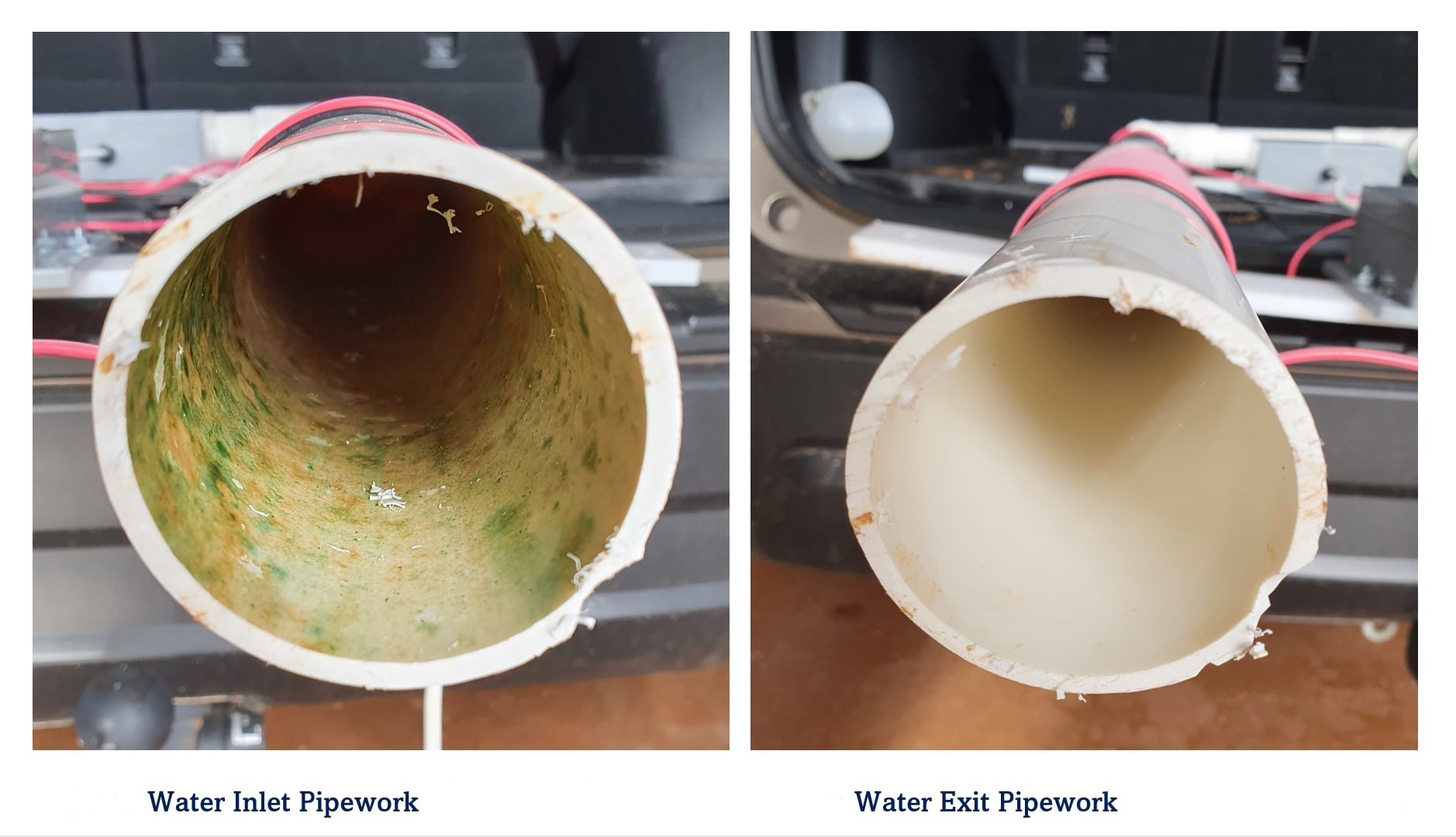 Anywhere water mineralization, distribution and maintenance is an issue
PROJECT EXAMPLE - nothing too big or small